Scooter tours are ideal for couples and less experienced riders. The same fun, but slower. Amazing tour!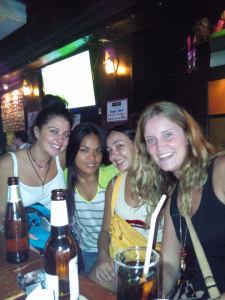 We concentrated on Enduro, and Supermotard but so many customers have asked about scooter tours so now we have delivered this. Simply the most affordable holiday on a motorcycle money can buy.
We offer the "Ronson Approach" so there are no fancy sales tools, just plain English speaking and honesty you would expect from a holiday!
You get a fully automatic 125 cc Honda, or Yamaha on each scooter tour. Easy to control and we do give training, so do not worry the scooter tours have become easier!
ACTIVITIES INCLUDED ON THE SCOOTER TOURS

Island hopping, Mountain routes, Coastal retreats, Wake boarding, Horse riding, Quad bike adventures, Whale shark swimming, Zip wires, Bamboo Huts, Hotels, Volcanoes and beautiful food. Prices includes English speaking guides, ferries, and support truck, three meals per day with sort drinks during the day and a range of local alcoholic drinks in the evening. A variety of accommodation is provided including "Bayah Kubos" by the beach and Mountain resorts. Oh…. let's not forget the sun drenched exotic beaches too of Cebu, Bohol and Negros…. amazing! For more photos please visit out gallery. These are the actual photos of the Motorcycles and accommodation we stay.
ALL INCLUSIVE PRICES FOR THE SCOOTER TOURS
We charge 7,000 Philippine Peso per day for scooter tours and a minimum

Easy to ride, amazing!

of 7 days but can be extended to 10 and 14, just ask!

5% deposit payable 2 weeks before tour, balance paid on arrival.
Pillion riders are allowed, but please add on 3,000 Philippine peso to the daily rate
Groups are limited for the scooter tours. Maximum 5 riders per tour only. For group bookings 10 % discount is available on the overall price. We do operate if the Tour is not filled, so don't worry.
You are responsible for TRAVEL INSURANCE. If you cannot show use the insurance, you will not ride. Hope you understand.
You need to arrive before the first day of the tour. We start the first scooter tour trip at 6 am with safety briefings, and motorcycle hand over.
All prices are based on 2 people sharing. Please add on 2,000 Peso for single supplement.
Visas are relatively easy for The Philippines, but to be sure you can check out the official visa and immigration site for further details before booking flights and enjoying the scooter tours here! 
SCOOTER TOUR  ITINERARY
Day one. 6 am start for the scooter tours with briefing, motorcycle hand over, paperwork. 80 km ride through mountain passes to Danasan Eco park. Two days here. Please follow the link for activities.
Day Three. 6 am start down the mountain, easy tracks through traditional villages and then up and down the Trans Central mountain pass to the port of Cebu. Ferry to Bohol Island. Swimming, sun bathing, snorkeling and fresh fish foods. Amazing!
Day five. 6 am start and a brief coastal ride through scenic valleys stopping for food , photos, to the ferry and port of Oslob. Overnight stay.
Day six. 6 am start with a boat trip to the World Famous Whale Sharks. You will be able to swim with the sharks and enjoy a once in a lifetime experience. Truly spectacular! This is an all day event.
Day seven.  6 am start. Scooter tour trip through the mountain to Toledo and on to Balambam. Overnight stay at Eco West 35 resort. Relax and chill with mountain views and spa.
Day Eight.10 am start to Bussay and down into Cebu stopping for photos. There is no charge for this day as the scooter tours ends at 14.00 hrs.

 
W

HY NOT BOLT ON EXTRA DAYS TO YOUR SCOOTER TOUR?
Extend from 7 to 10 days with the Negros trip visiting Siplay and the world famous Sugar beach!
Extend from 7 to 10 days with the "Wicked Weekend enduro rides. Experienced off road riders only.
We are help to help, and we will return emails ASAP but please remember the time differences.
BE PREPARED FOR SCOOTER TOURS AND HAVE THE CORRECT RIDING PROTECTION.
With all motorcycle activities you need the correct protection. Please research and source locally. If you live in the Bristol area of England I would suggest visiting Fowlers motorcycles as they have an extensive variety.
For more information on Motorbike Philippines tours you can visit our enduro tours for experienced off road riding holidays, or the supermotard tours. Asia is a fantastic place for adventure, including Thailand. We have experienced a great company there for enduro tours and scooter tours too. Maybe expand your Asian motorcycle activities by visiting enduro wild and motorbike Thailand. Amazing well organised company that's second to none for experience and bikes. Enjoy!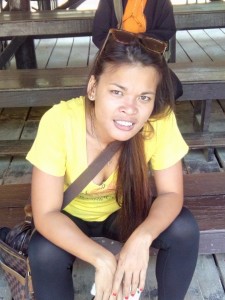 Need to book, hit the  BOOK NOW on the left of the page
Need to chat, contact us today
See you soon, and remember we are a phone call away so please ring, or email for a chat. We want you to be happy, so welcome to our world!
 Irene and the Staff at Motorbike Philippines .com 🙂