Extreme

Philippines

 Enduro

 Tours over three Islands. Dirt bike heaven at its best. Mountains, sea and Jungle. All inclusive adventure. Welcome to our world!
Philippines enduro tours riders do need a motorbike license, or car license and it is important to tells of about your experience.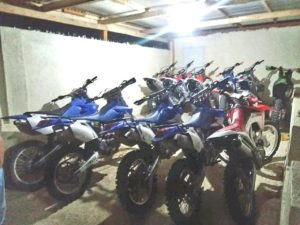 IF YOU HAVE NO, OR LITTLE EXPERIENCE OF DIRT BIKES THEN TELL US WHEN BOOKING PLEASE.
There are no refunds if you cannot ride the bikes, or feel it is too much. Please read the site, look at the videos, and FB page before booking. IF YOU ARE A NOVICE,NEW TO THIS, AND NEVER DONE THIS BEFORE LET US KNOW SO WE CAN ARRANGE TOURS AROUND YOUR EXPERIENCE AND SKILL SET!
Riders need to be able to control an off road machine in challenging conditions.
Watch a video of a few trails?https://www.facebook.com/motorbikephilippines/videos/670537573095136/
PLEASE VISIT OUR FB PAGE TO SEE BIKES, TRAILS, AND RECENT PHOTOS
https://www.facebook.com/motorbikephilippines/
Before we leave on your tour we do require each rider to supply their passport and a 8,000 Philippine peso deposit. These are secured and returned after the ride and only held for security purposes.
Motorbikephilippines.com deals with all inclusive Philippines enduro tours on motorbike/Enduro/dirt bike holidays providing an action packed adventure with no hidden costs.
We cater for all types on our Philippines Enduro Tours, extreme and wild, experienced, or even if you are new to this. Please let us know your experience level when booking., and don't worry because we give training and each tour is paced on the riders abilities.
CONTENT WAS CORRECT UPON WRITING AND MAY CHANGE
With all tours we include the best roads, dirt, tracks and sand, mountain climbs and over peaks,  river crossings and with the best views imaginable. You will enjoy!
Joey Simonton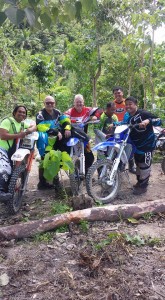 5  star 
Awesome experience!! What a great day it was and what a great bunch of staff and fellow riders. Professional friendly and fun with a great mix of trails and scenery. This will be on my to do list every visit.
Daniel Jacob
5 star
What a fantastic way to see this beautiful place, I would highly recommend doing this. It's so much fun and creates grea

t memories. The people who run this are helpful, friendly and knowledgeable, just what you need for an experience such as this 
WHAT DO YOU GET?
Lead rider, back up rider (when required) and

rider support truck at an additional cost if needed.

The bike support truck is as its stated, to support the bikes, and used when needed for bikes. Sometimes it is not possible (In most cases) for the bike truck to access these remote areas.
Airport pick up and return

for a added fee

, and can arrange your nights accommodation prior to the tour start dates and also the evening of the last days ride if needed, just ask! 

Accomodations before and after the tour are not included in the price.  We book the lodging on your behalf to make sure everyone is happy and close to the base camp prior to the tour.
We can provide full protective gear, including, chest protectors, boots, riding pants/shirt, elbow/knee protectors, googles, gloves, and helmets but we do charge an extra for this and it is subject to availability, so please let us know in advance.

We do recommend you bring your own helmets and boots as Asian sizes are different….so if you have an awkward size head,feet BRING YOUR OWN!
YAMAHA WR250F/450F / HONDA CRF250L 

These bikes are great, fully maintained. These bikes do these trails well and we pride ourselves on up to scratch machines, equipment as we also have professional riders and repeat customers from Europe joining us regular!

IMPORTANT NOTICE. Each rider has its own responsibilities to make sure they are tall enough to ride the bikes. Please try the bikes out for size PRIOR TO ARRIVING. THE HONDA CRF ARE USED FOR SMALL RIDERS OR INEXPERIENCED. THESE BIKES ARE LIMITED  AS MOST OF ARE BIKES ARE YAMAHA WR250/450F MACHINES.
Meals during the trip.

   Meals are supplied during the trip (after we leave and before we return) and are normally Filipino style meals, typically chicken, pork, rice, vegetables.  We also provide a range of soft drinks or water

DURING THE MEALS

, but all other drinks like alcohol or any other drinks outside of meal times are not included. It is advised that each rider brings a back pack to carry water bottles, clothes etc. Water is available at many places during the rides to stock up.
We do cater for larger groups

, and custom tours around group desires are easy when doing Philippines Enduro Tours, just ask!
Want to bring your partner?

…………. no worries, we can escort them in the support truck but please add on

 BETWEEN 4,500-7,500 Philippine peso per day for this, DEPENDING ON THE ROUTES. THIS INCLUDES THEIR FOOD, ACCOMMODATION ETC.

Please remember that its a support truck for the bikes/emergencies so it maybe needed that you travel in the back, there is no air-conditioning in the back.
PACKAGES AND PRICES FOR ALL PHILIPPINES ENDURO TOURS.
PRICE PER HEAD:  

9,500 Philippine Peso

(TO BE PAID BEFORE THE RIDE STARTS IN CASH ONLY)

INCLUDES:

bike, fuel, lunch, non-alcoholic drinks during the meal , lead rider  and also support rider on groups of 3 or more.

IMPORTANT NOTICE:  

routes are designed around riders experience, if you do not have

OFF ROAD EXPERIENCE PLEASE TELL US BEFORE

. We can then design the day around your skill level.

BIKES: 

Yamaha WR250F/450F, and Honda CRF250L machines.

it is suggested that each rider uses his own riding gear, but we can supply full gear subject to availability.

There is a charge for rental of gear. Please ask for details!

IT IS THE RIDERS RESPONSIBILITY ON ALL OUR PHILIPPINES ADVENTURE TOURS TO MAKE SURE HE/SHE IS TALL ENOUGH TO RIDE THE MACHINES.  WE SUGGEST THAT EACH RIDER TRIES THE BIKES FOR SIZE PRIOR THE TOUR. THERE ARE NO REFUNDS IF THE BIKES ARE TOO TALL!
WEEKEND WARRIOR TOURS

( 2 DAY RIDE)
All the above as for the day ride, but includes overnight accommodation. We can arrange accommodation on the evening of the last day if needed. The accommodation is native style and may change subject to routes/weather etc but always comfortable. Please remember we are on an enduro ride in the mountains so

5 star places are not available.
PRICE PER HEAD

18,000

Philippine peso per rider all inclusive.
We can arrange the second nights stay after the tour finishes if needed at an extra cost if you fancy an extra night. With all one day and weekend warrior tours the rides will finish at around 16.30 pm so ETA back into  Cebu will be around 17.30 onward.
IT IS THE RIDERS RESPONSIBILITY ON ALL OUR PHILIPPINES ADVENTURE TOURS TO MAKE SURE HE/SHE IS TALL ENOUGH TO RIDE THE MACHINES. WE SUGGEST THAT EACH RIDER TRIES THE BIKES FOR SIZE PRIOR THE TOUR.THERE ARE NO REFUNDS IF THE BIKES ARE TOO TALL!
FIVE

DAY,

SEVEN

DAY,

10

DAY AND

12

DAY TOURS
These tours are designed for the real adventurer and on each tour all is included with the price. We make things very simple when using motorbikephilippines.com on all Philippines enduro tours.
Just pick the number of days required. The price is 9,500 Philippine Peso per rider per day.
It is an all inclusive tour and includes BIKE, MEALS DURING THE TRIP, FUEL, ACCOMMODATION (NATIVE STYLE), LEAD RIDER AND SUPPORT RIDER (ON GROUPS OF THREE OR MORE)

Rider support truck can be rented at a cost between 4,500 and 7,500 Philippine peso per day if needed but most customers do not need, up too you! Accommodation is provided during the tour days only and every tour finishes at around 18.00 on the last day. 

We suggest that each rider brings his/her own helmet/boots.

We can supply this at an extra charge. Included FOC with all riders are knee supports,elbow and chest protectors.
The bike support truck is used along the route as an assistance for bikes and used when needed at the ride owners discretion.

If you want a riders support truck to carry luggage and for your convenience there is an extra charge. Please ask!
ACTIVITIES INCLUDED ON 5 DAY PLUS TOURS
A visit to the whale sharks is available on certain routes.   You can upgrade and swim with them if you like.  Many other sites along the way including water falls and sights that most other tourists will not see due to being only accessible by bike.. These are included within the prices along with ferry,boat crossings (subject to routes)
You may want to BOLT ON some other items, below are prices for extra activities along the way if needed.
The first customers on their first night out with motorbike philippines, great night in Cebu

The famous sardine run. This can be seen at Moalboal where we visit. Price is 900 peso per person including guide.

Pig roast.

This can be arranged at a one off charge of

7,000 Peso.

It will be pre- arranged at one of the stops and cooked before you with a fire but only available on booked groups of 4 plus.

Diving.

Again this is open to qualified people and can be included. Please mention this when booking so prices can be arranged.
RIDERS SUPPORT TRUCK. PLEASE ASK FOR DETAILS.
SAFETY NOTICE FOR ALL PHILIPPINES ENDURO TOURS.
With all types of Motorsports including cars and bikes it can be dangerous, and accidents can happen. Please ride within your capabilities only, no racing, and respect the terrains and locals. We reserve the right to terminate any ride if riders ride/act dangerously and do not follow our rules. There is a waiver that needs to be signed at the commencement of each ride on all Philippines enduro tours and a passport, along with a damage deposit of 8,000 Philippine Peso is required and returned after the ride ends. A copy of this can be obtained/read on our T and C section along with other information.
Each adventure each day will have you begging for more! 
NOVICE, INTERMEDIATE, EXPERIENCED, AND EXTREME, AND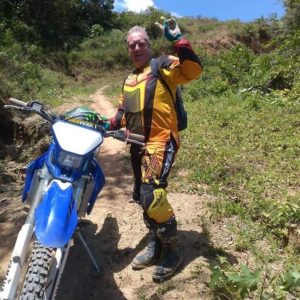 GROUP CUSTOM  RIDES AVAILABLE……let us know your requirements and we will put that perfect bike holiday together for you, no worries!
"The most important thing is to have a good relationship with the bike… you have to understand what she wants. I think of a motorcycle as a woman, and I know that sounds silly, but it's true."   Valentino Rossi

PHILIPPINES

ENDURO

TOURS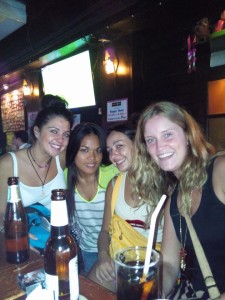 These have become very popular now, with most riders straying from Thailand and finding the Island tours here more fun. But saying that, we do work very closely with bike companies in Thailand, like www.motorbikethailand.com and www.endurowild.com which are extremely well run companies with over 12 years experience.
We are very happy promoting other companies because we have rode with them, and know their capabilities and customer service skills. All companies we mention are of the highest standard.
Please be aware that sometimes routes need to be changed due to some riders experience, or due to safety reasons, and weather.
Looking forward to riding with you.
Irene, Jerry, and staff  motorbikephilippines.com