Motorcycle touring in an exotic place!
I have traveled and lived in many places including Thailand and Vietnam, but The Philippines is where my heart lies, and where my passion for motorcycle touring belongs together with the beauty and diverse way of life The Philippines has to offer.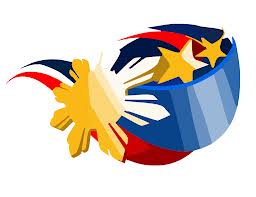 English is widely spoken here and the country consists of over 7,000 Islands, each with their distinct way of life and governed by its capital city Manila, with a population of over 1.6 million people and a country population of around 98.4 million in 2013. Having a tropical climate brings great treasures to all motorcycle touring groups, like unbelievable weather, tropical fruits and fresh vegetables, and a once in a lifetime chance to experience the many exotic animals nestling in their natural surroundings. Let's also not forget the superb unspoiled beaches too of which there are many. For more information on all aspects of travel and places of interest visit the Its more fun in The Philippines website.
During this adventure, and all inclusive motorcycle touring holiday on either Enduro, Scooter of Supermotard bikes, you will experience these incredible wonders, mountains, traditional village life and sun drenched beaches by visiting three of the most talked about destinations, namely Cebu, Bohol and Negro. For more information on visas please visit the Philippine immigration to check updates
Motorcycle touring in Cebu, Bohol and Negros, amazing experience!

Cebu is a major Island in The Philippines and motorcycle touring groups visit and ride the scenic roads here.It is dubbed "The Queen City of the South. It has vibrant community that still showcases a rich amalgamation of Spanish and Catholic influences that are very apparent just about everywhere.
It was founded as a Spanish Colony in 1565 by Miguel Lopez de Legazpi and boasts the oldest street in The Philippines, namely Colon Street and named after the pioneer explorer "Christopher Columbus." Pretty sure the motorcycle touring bikes were different then though!
Beaches are abundant and a major attraction, but Oslob is the new place in town because a collection of Whale Sharks that frequent the surrounding waters there. This has now become a popular tourist scene where you can swim with these giant creatures in their natural habitat. This is actually on all the motorcycle touring trips, so don't worry, you will be visiting here!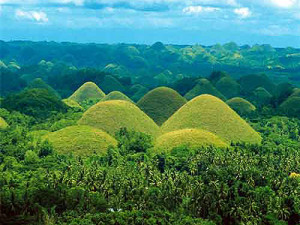 Bohol is the next port of call and again a firm favourite with many motorcycle touring groups from all over the world. After a short ferry trip you can experience the Islands exotic beaches, like at Panglao Island and Alona. This majestic place is also home to the second- smallest monkey in the world, and is indigenous to this Island, The Philippine Tasier.
Other great attractions visited by motorcycle touring people are the famous "Chocolate Mountains." This is a truly exotic place.

Negros is the fourth biggest Island, just a short ferry ride away on the motorcycle touring schedule. Amazing coastal roads winding forever through a tangle of villages and mountain passes until we reach "Mount Canlaon"  in the northern part of the Island. This is home to one of the most active volcanoes. Other peaks are Mt. Silay and Mt. Mandalagan in the Northern Negros park where the forests give shelter to numerous endangered species, such as the White-winged cuckoo shrike, Visayan Flowerpecker, and Flame-templed babbler.
Motorcycle touring can be easily booked
We look forward to joining us soon with either the scooter tour, supermotard, or Enduro tours but the new routes and trails are being updated at present. We will keep you informed.What ever motorcycle touring  information you need, please contact us, we are here to help and assure you a speedy reply. Please email us on the contact page, because Motorbike touring holidays can be easily booked, try us and see.Thanks!
Motorbike Philippines 🙂